Printing of decals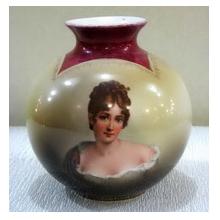 Digitaldecalis the most qualitative method of drawing images on porcelain, the enameled metal, glass. Advantage of a digitaldecal is photorealness of the image (lack of so-called effect of a netting , as at a stencil process). We offer you full-color (C.M.Y.K.)decal, printed with a ceramic toner.
Digitaldecal is a half-finished product for application in porcelain and ceramic industry. Scope ofdecal is very spacious extensive and varied - it is decorative porcelain and glass, porcelain and glass for gift, decoration of the enameled products, production of representative and advertizing production from porcelain and glass, production of ritual production
In technology ofdecalthe principle of the transfer is applied. At first printing on paper is made, then paper is covered by a varnish, then is soaked in water and transferred to a ceramic or glass surface. During burning the paint is baked into a blanket, forming solid homogeneous mass with an unlimited serviceable life .
The drawing isn't erased, doesn't become colourless, doesn't crack. He is steady against chemical and physical impact.
The printing of decalfrom one copy is possible!