Plates made of plastic with an engraving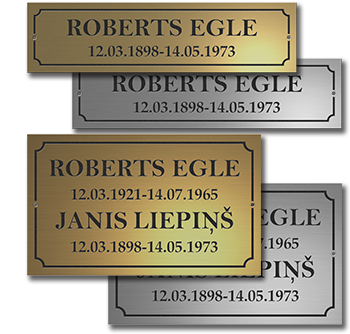 We offer manufacturing of plastic plaques engraved. Tablets are resistant to ultraviolet radiation, precipitation and temperature changes.
Plastic plates are generally used as temporary ritual tablets.
Tablets are made of a special two-layer plastic, coated, imitating metal (gold or silver).
With engraving removed the top layer of plastic, the lower (contrast layer) serves as the basis for images. The image is two-tone.
The label on the plastic by its characteristics has a number of advantages:
affordable price
short production time
installation on a monument to simplicity
Назад к списку новостей